Patel Milin
Software Quality Enthusiast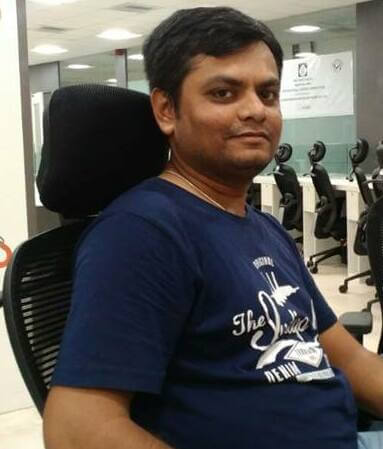 ---
Summary
Patel Milin is a passionate software tester.
He is proficient with keen interest in testing websites, web applications, APIs and mobile apps.
With more than half a decade of work experience in manual and to some extent automation testing, he has been helping many developers deliver awesome quality software.
Likes to blog about software testing and help the community by sharing and gaining knowledge by attending conferences, events and online fourms like sqa.stackexchange.com.
---
Skills
Testing
Exploratory Testing
Black Box Testing
UI/UX Testing
Functional Testing
Performance Testing
Security Analysis
Test Planning and Bug Management
Other Skills
Static Website Development
HTML5
CSS3
Tools
Jmeter
Subgraph Vega
Xmind
Postman
MantisBT
Selenium Webdriver(beginner)
Burpsuite(beginner)
OWASP ZAP(beginner)
Kali Linux(beginner)
---
Achievements
●

BugATAhon, Pune 2016

Second runner up.

Organised by: Agile Testing Alliance

●

BugATAhon Mobile, Vadodara 2015

Winner

Organised by: Agile Testing Alliance
---
Certifications
●

CP-M-MAT

CP-M-MAT/18062017/9000112716

Agile Testing Alliance

●
---
---
Professional Experience
●

Software Testing Consultant

STAAH Hotel Software Pvt. Ltd

●

Trimantra Software Solution LLP

Quality Assurance Engineer

●

●

Triz Innovation Pvt. Ltd.
---
Education
Diploma (Information Technology)
Sou.Venutai Chavan Polytechnic.
Pune
63.33%
---